Venice is the second most visited city in Italy after Rome, reaching approximately 28 million tourists per year! so, the question is…what happened to real Venice? Before you get into real Venice, learn how to avoid tourist traps in Venice! Fast, easy and tasty solution is joining a Venice Food tour with Streaty! And for the rest of your time…follow our tips. Here are some useful tips about how to avoid tourist traps in Venice.
Touristy Cafes and restaurants
Stay away from places with large menus written in capital letters and translated in different languages. The colored menus with photographs have been clearly designed for tourists: don't you think that a local would know how a local dish looks like? This is the most common bait to fish disoriented tourists!
If the waiter steps out to tell you "Come in! Eat with us!" and will try to draw you inside the restaurant, well, then you know, you are already in the trap. Usually those places provide low quality food, food that comes our the refrigerator straight into the microwave and finally your table! This is not how Italian cuisine works!
The menu of a typical Venetian restaurant (osteria or trattoria) is very simple, short and with few courses that can change according to seasonal ingredients.
A quick look at the personnel and owner will also tell you a lot. With all respect for all Venetian citizens, the Restaurant host must be a Venetian for few generations. Many cafes, wine bars and restaurants have been recently bought by Chinese. Don't get us wrong! We actually know a couple of good wine bars run by Chinese. However, the traditions stays where Venetians are. What I mean is...to avoid tourist traps in Venice, follow the locals.

A wine bar that asks you whether you want the Spritz with Aperol or Campari…hmmmm…rethink your drinking stop. Real Venetian spritz does not include any of those. Select is the right secret ingredient.
How to find a good Venetian restaurant? 
Everywhere you travel, the trick is always the same: just get lost around the alleys! But in Venice there is a man who has the key of taste, the gondolier! In fact, it's a popular belief that gondoliers know the best places where to eat and drink well in Venice. Another wake-up call is the price list, pay attention to the price of spritz. In Venice, the spritz is not considered a cocktail, it's a common drink, therefore prices start from 2,5€ to 5€ in the fanciest places. If you see that the price of the sprtiz is higher than 5 € and you are not sitting on the Gran Canal or inside a 5 stars hotel, well, that's a tourist trap! In this case the only exception is Saint Mark's square: the price for a coffee in the square will start from 8€ and more. But c'mon, you are sitting in San Marco's square, at same cafes that hosted Casanova, Byron, Dumas, Proust…it's an experience that you have to try at least once in your life!
Shop Responsibly
The most typical souvenirs that you can buy in Venice are masks and Murano glass, but you have to be very careful because falsification is very common! Avoid tourist traps in Venice like the shops that sell a bit of everything. If you see a place that sells masks, glass objects, magnets, postcards, bracelets and necklaces that have the same style; those items will not be made in Venice. So you want to kindly say "arrivederci" and step out.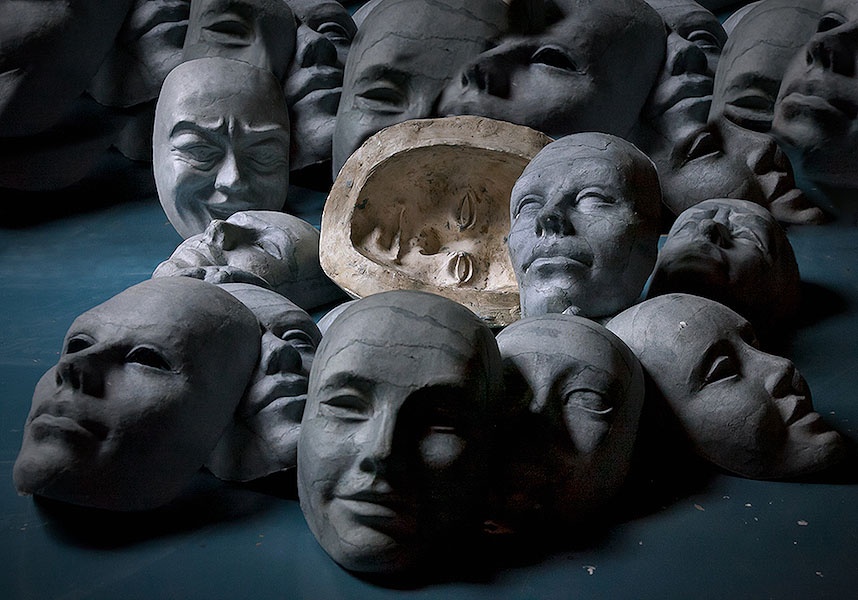 "Reliable" shops will only sell one kind of items.
If you are into masks, must know that mask shops will only sell masks. Prices will start from 15/20€ for a small mask and will be higher according to sizes and precious decorations. Every mask will have a certificate of authenticity that states quality and origin. Some mask shops even organize workshops, if you have good manual skills you can create your own mask! Check out Ca'Macana since 1984 
As regards the purchasing of Murano glass, you can go directly to Murano island where you can visit furnaces and see the glass masters at work, usually prices in Murano will be a bit cheaper and you can find special deals because you can find discounted items or end-of-production offers. To spot an authentic glass shop in Venice, you have to follow the same rules that were applied for the mask shops: they will only sell glass items. The trick to spot real Murano glass is to look at the color and transparency of the object: Murano glass is shiny and transparent, if it looks opaque it will not be made in Venice and it was made with poor materials. If you notice some flaws such as: little bubbles, ripples, different details that means the item was handmade; on the other side, if you see itmes that look the same, they are industrial products. A good tip to find authentic beeds: if you throw them on the ground  they will bounce like a little ball, they don't break because they are produced with special tecniques and high temperatures that made them very resistant…unfortunally you can't always try this inside stores!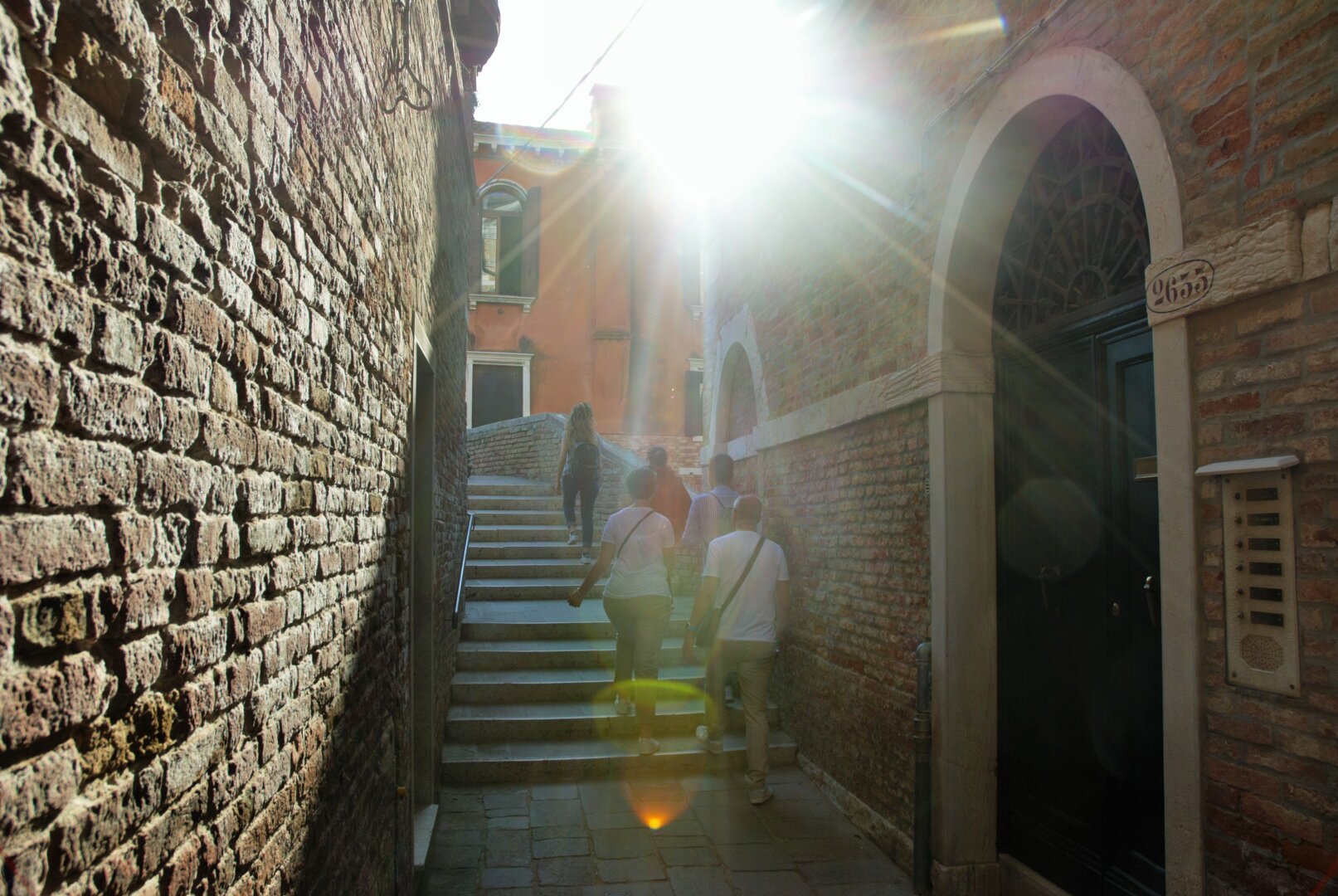 In conclusion, if you want to enjoy real Venice, avoid tourist traps and save money,  just get away from the crowd and wander around the beautiful maze of alleys and squares, you won't be disappointed, Venice cannot disappoint.