You don't like fish? mmm…I'm afraid Venice isn't really your foodie destination. Ooooooh! so you like fish!!! sorry then, keep packing your luggage and come to us…Venice is your reign!
When it comes to street food and cicchetti, leave it to us, don't stress out and simply join a venice street food tour! But when it comes to sitting meals and elaborated traditional cuisine, this article is all you need!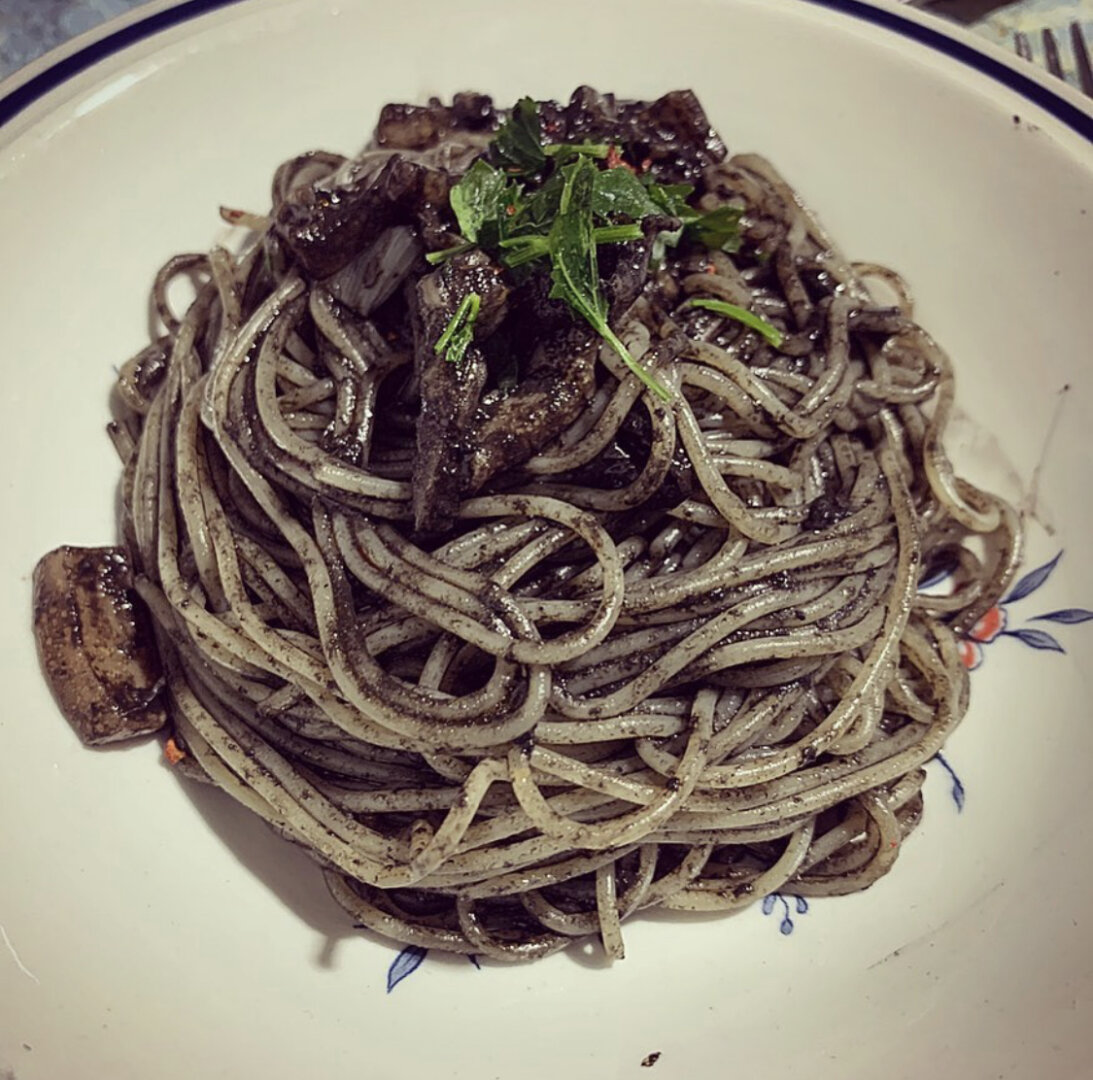 Traditional recipes in Venice are mainly based on products coming from the lagoon and the sea. Of course, the city is surrounded by them! Leaving Venice without having tried saor, bigoli al nero di seppia or alla Busara, fritolin (fried fish and vegetables), schie with polenta, is like never been to Venice!
IMPORTANT: restaurants in Venice aren't very spacious, sometimes they are very small. For this reason, we highly recommend you reserve your table.
Price range: the price range for a dinner in Venice goes from 30 euro to 70 euro. It depends on the location, type of food and of course…reputation! In order to facilitate your decision making, we made up the Streaty S code. See below.
S (30 – 40 Euro) – SS (50 – 60 euro) – SSS (70 euro and more)
TRADITIONAL CUISINE
Paradiso Perduto (S)
Fondamenta della Misericordia 2540 (closed on Tuesdays and on Wednesdays) / +39 041 720581
This restaurant is one of the most known in Venice. There are only fish and seafood options and usually only one vegetarian. The location is very picturesque: wooden tables and brick walls. Portions are huge, so make sure you don't order too much! Fritto di pesce highly recommended!
Alla Staffa (S)
Calle Ospedaletto 6398 (closed on Tuesdays) +39 041 5239160
You cannot come to Venice without trying a seafood lasagna! Here they have the best ones!!!
Ai Nevodi (SS)
Via Garibaldi 1788 / +39 041 2411136
Venetian cusine in contemporary style. Every single dish they offer is delicious. Is a bit far from the usual tourist areas but the walk along Riva degli Schiavoni is really panoramic and once you'll be at Nevodi you won't regret it!
Rosa Rossa (SS)
Calle de la Mandola 3709 / +39 041 5234605
One of the few good restaurants in Saint Mark district. They offer typical Venetian dishes and some revisited ones. Quite fancy but great service!
Osteria ai 4 Feri (S)
Calle Lunga San Barnaba 2754A / +39 041 5206978 (closed on Sundays)
Super typical osteria very close to the Accademia Galleries and the Guggenheim, so a perfect stop for some great food after an art immersion. Try the pasta of the day, it's always amazing!
Antiche Carampane (SSS)
Rio Terà de le Carampane 1911 / +39 041 5240165 (closed on Mondays)
Despite the location and the name (ask the staff to explain it to you!) it's one of the fanciest restaurants in town. Expensive but worth the price!
Osteria La Zucca (S) VEGETARIAN
Santa Croce 1762 / +39 041 5241570 (closed on Sundays)
If you're vegetarian, this is the place to be! It's the only vegetarian/vegan restaurant in Venice. Zucca means pumpkin 😉
Zanze XVI (SS)
Santa Croce 231 / +39 041 715394
A gourmet lunch or dinner in a cool atmosphere! You can order either a la carte menu or the set menu of the day. Nice atmosphere!
Harry's Bar Cipriani (SSS)
Calle Vallaresso 1323 / +39 041 5285777
Historical restaurant right next to Saint Mark square. Prices are not affordable for most of travelers but it's the only restaurant in all of Italy recognized as historical monument. Hemingway used to sit in here and writing for hours and hours. The first owner (father of the actual one) invented both the Bellini and the Carpaccio in here, so if you have the opportunity, it's a must try place!
PIZZA IN VENICE
Pizza is not the best in Venice since wood ovens are very difficult to install in the city. But if you're starving for some fresh mozzarella, you're about to live Italy and you want to have a last bite of heaven before getting back home, here's the only good pizzerias in the city!
Rossopomodoro
Calle Larga San Marco 404 / +39 041 2438949
Neapolitan style pizza. Simple menu, basic ingredients, but it's how pizza should be!
1000 Gourmet
Calle de la Rizza 475 / +39 041 3127069
Gourmet Neapolitan style pizza with a great selection of DOC products.
Al Profeta
Calle Lunga San Barnaba 2671 / +39 041 5237466
Best northern style pizza you can find in Venice! They also have a wide menu of traditional Venetian and Italian dishes.