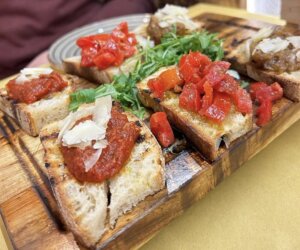 Naples is without any doubts one of the capitals of food. We have already published a blog post on our favorite pizzerias, but Neapolitan food is much more than pizza! Enjoy some delicious seafood and traditional pasta dishes. Here is the list of our top 5 favorite restaurants and trattorias in Naples. When it comes to street food, you know what to do, don't you?! just join our Naples street food tour with the local guide Giovanni. 
La Locanda del Gesu' Vecchio
Via Giovanni Paladino 26, tel +390814963928 / Price: 25€-40€

In a hidden corner of the historic center, Vittorio and his staff will give you a taste of true Neapolitan cuisine in a young and informal setting. 
Starting with the classic Bruschetta con Pomodoro, Ragù Napoletano, and Ragu' Genovese, or a juicy Mozzarella alla Caprese, you can taste a delicious Zito Lardiato or Zito alla Genovese. The meat is truly high quality, and the right glass of wine, especially from Campania, will be suggested for each dish. Hurry to call and make a reservation, otherwise, you will never find a table!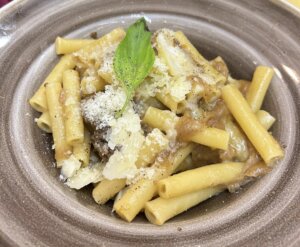 Antica Trattoria da Carmine
Via Tribunali 330, tel +39081294383 / Price: 15€-25€

In the heart of the historic center of Naples, right in front of the Napoli Sotterranea, this is the place to visit after a tour of downtown Naples.
Here you can enjoy some of the best pasta and potatoes in the whole city, classic meatballs with Neapolitan meat sauce, and good quality meat with really tasty typical side dishes (friarielli, parmigiana, etc.). You can also enjoy delicious fried fish if you don't like meat. The typical Neapolitan Babà is a must, as is the homemade limoncello. Prices are really cheap, considering the quality and number of dishes. Very friendly staff.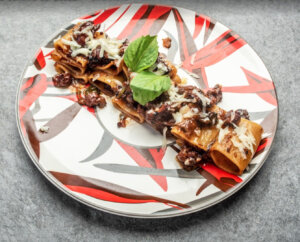 La Cantina dei Lazzari
Via Santa Lucia 145, +39081787370 / Price 25€-45€

On Via Santa Lucia, two minutes from the sea in Naples, the name of the restaurant is already an expression of enjoying life. Lazzaro was the word for the lazy Neapolitan who loved to enjoy life, and this is indeed the place to be. You can enjoy typical Neapolitan seafood dishes, reinterpreted in a modern way: Pasta with mussels and pecorino cheese, the typical Neapolitan Pacchero with calamarelle and courgette flowers, purple shrimp with orange juice, but if you don't want to be so daring you will also find the Must of classic Neapolitan cuisine. So book your table, enjoy the food, and go for a walk by the sea!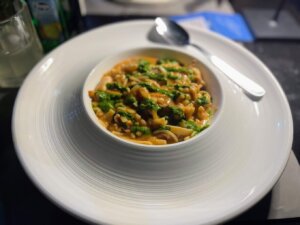 Diego
Piazzetta Ascenzione 27, +3908118166133 / Price: 30€-60€

The name Diego, in Naples, is in itself a guarantee. In the fashion district of Chiaia, you will find this little gem with just a few tables, so reservations are mandatory. Here you can taste one of the best seafood cuisines in Naples: the main dish is raw fish, perhaps the most prized in Naples, but the classic spaghetti with clams and fried squid is also worth trying. Not many dishes but they are really high quality and the perfect combination of traditional Neapolitan seafood dishes and innovation. Diego is also known for its high level of service and wines.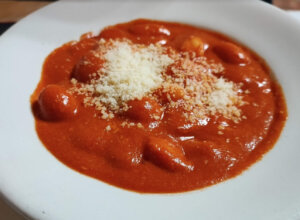 Mangi & Bevi
Via Sedile di Porto 92, +390815529546 / Price: 15€

Originally a wine cellar with a mescita, it has transformed over time into a veracious and inexpensive trattoria, where the homemade dishes of Neapolitan cuisine reign supreme. Open only for lunch, it is very popular among locals. Their uniqueness is a menu that changes daily according to market availability, and there is always a choice of 2 or 3 first and second courses of meat and fish. The full menu has 3 courses (first course, second course, and side dish). It's a bit cramped and they share tables and very spartan service. But the times are record-breaking—the real highlight of this trattoria. The queue, which is always there at rush hour, results in a maximum wait of five minutes. Here you come to eat, without wasting time, with an expense that hardly exceeds 10 euros. Practically useless to make reservations.