Florence is a relatively small city (the largest in Tuscany), but full of things to do and see. It is truly a wonderful "open-air museum," which can be admired just by walking through the streets of the historic center, without the need to pay any entrance fee.
You don't know where to start and don't want to miss a thing? We are here for you! Book our Florence street food market tour as the first activity in town and taste incredible street food while learning the history behind it. 
Challenge your palate. Markets and Street Food exploration.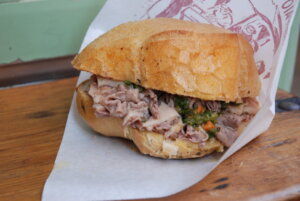 There are a lot of alternatives if you want to visit a market in Florence:
– The market of Sant'Ambrogio is the oldest and also the real local market of Florence, located in Piazza Ghiberti. It is a landmark not only for the neighborhood but also for the rest of the city because of the quality of goods and popular prices. And of course, It is the highlight of our street food tour in Florence! In alternative, you can visit the San Lorenzo Market. More touristy than Sant'Ambrogio but with a wide variety of food offer! 
– Florence's famous flea market is located in Piazza dei Ciompi. There you can find furniture and antiques, paintings, coins, and jewelry. You can also find affordable treasures among the antiques and dusty books. It is really worth taking a stroll even if only to get a taste of ancient Italy through the objects displayed in these large stalls.
Get inspired! Admire the History and Art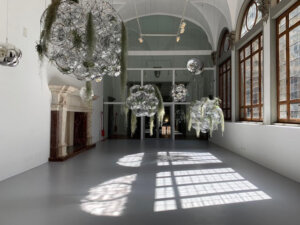 Florence is unquestionably the most famous Tuscan city in the world. Every year millions of people come to the "cradle of the Renaissance," visit the city's major museums, and walk its streets admiring its monuments, churches, palaces, and places of interest. Florence really has so much to offer and it is not easy to choose what to see, especially when you do not have much time. 
Not to be missed:
– The Uffizi Gallery. Just a short walk from Palazzo Vecchio you will find the Uffizi Gallery, one of Italy's most visited and well-known museums, known for its vast collection of Renaissance works by artists such as Botticelli, Michelangelo, Leonardo da Vinci, and Raphael, to name just a few of the most famous.
Make sure to reserve your museum entrance tickets in advance! Consider spending at least 2 hours in the Uffizi Gallery, but better yet, visit the museum on a guided tour so you don't miss the most important masterpieces.

– Accademia Gallery. The Accademia Gallery is among the most beloved and visited museums. The original marble statue of Michelangelo's David was placed here. A copy of the work can be found in front of Palazzo Vecchio, another one at Piazzale Michelangelo, but seeing the original is something else entirely! Book your ticket in advance!

– Palazzo Strozzi in Florence is one of Italy's finest Renaissance palaces. Massive in size, it hosts inside the most interesting modern and contemporary art exhibitions. Check the website!
If interested, you can ask us to arrange a private Art & History tour. Write to info@streaty.com
Do it different! Alternative visits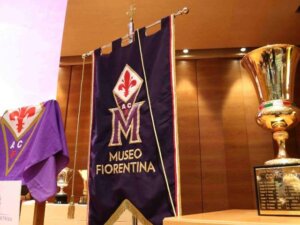 Off the most touristy itineraries, there are a few unusual museums in Florence that are absolutely worth a visit. We present here our top three favorites.
Football time! Fiorentina FC Museum 
Are you a soccer passionate or just curious about it? If you are around the Duomo area, you can stop to check out the Fiorentina Store Duomo (Borgo San Lorenzo 11/R).
Want to check out the Stadium or assist in a match? Check out this website for the latest info: ACF Fiorentina – Sito ufficiale
The Specola Museum. 
With more than 3.5 million animals, 5,000 of which are on public display, and 1,400 anatomical wax models, La Specola is one of the largest science museums in Europe. And one of the most unusual museums you may happen to see in your lifetime, not only in Florence. Marvel as you walk through the halls of Ungulates and Carnivores, pause before the giraffe antelope and the white rhinoceros. Be intrigued by the saurians of South America and feel a little Darwin in front of the giant tortoises of the Galapagos. But the real thrills will come when you walk through the collection of waxworks, made in the late 1700s and early 1800s for educational purposes so you don't have to resort to direct observation of a corpse every time. Beyond: the Hall of Skeletons, which can be visited by appointment only, where 3,000 artifacts are collected including skulls, bones, and skeletons of animals, including the Tasmanian tiger, an Indian elephant, and three extraordinary cetaceans.

Galileo Museum
Spotting scopes of all kinds and types, astrolabes of all sizes, alchemists' glass bottles and bells, aerometers, archometers, doctor's cases from the early 1800s, surgical irons for skull surgeries, optical toys, lenses, newsstand clocks, pendulum clocks, oil clocks, carriage clocks, and even a pair of magnetic ducks equipped with floats under their wings dating back to the 18th century (perhaps for educational purposes). At the Museum of Science in Florence, also known as the Museo Galileo, you can find everything and the opposite of everything. Objects that have marked the history of philosophers, inventors, scholars, and astronomers on their way to modern science. There is a discount for those who visit both Galileo and Specola. Family packages are also available to bring children and grandparents.
Enjoy the most romantic views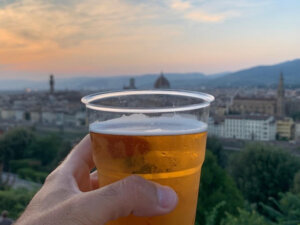 Grab a bottle of Chianti from a nice enoteca (check out ) and head to Piazzale Michelangelo for a magnificent panoramic view of Florence. From here you will be able to see from afar the places you visited in your two days spent in the historic center of Florence!
 A visit to Florence that excludes a stop on the immediately surrounding hills deprives the traveler of evocative and relaxing atmospheres. Visit the small town of Fiesole in the late afternoon right on time to see the sunset and stay there for dinner. Fiesole is located 6km from Florence. The center is small but full of small restaurants offering excellent wine and traditional dishes.
The real treat, however, is the panorama from which you can see Florence in all its splendor. The view encompasses the whole city, and sunset at the Terrace of Fiesole is the perfect time to see Florence from above with all its colors.