SEI UN BLOGGER DI VIAGGIO? UN GIORNALISTA? UN PRODUTTORE TELEVISIVO?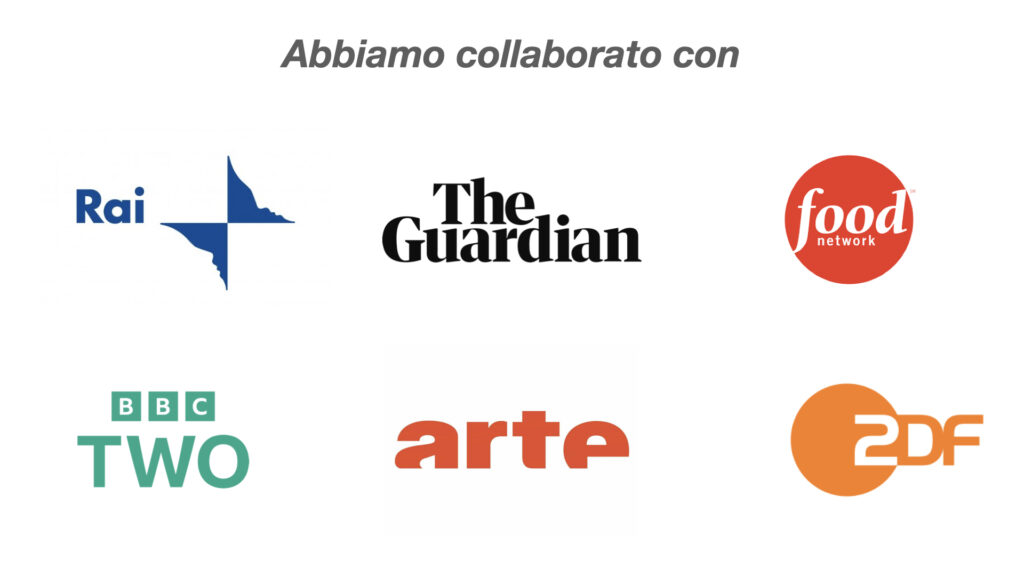 Vuoi collaborare con Streaty per la realizzazione di un articolo o un programma televisivo? Invia una proposta di collaborazione a info@streaty.com e presentaci il tuo progetto. Saremo ben lieti di aiutarvi!
Marco e le guide Streaty collaborano con entusiasmo con produzioni televisive, bloggers e giornalisti per la promozione della cucina, della storia e dell'arte italiana.
In passato siamo comparsi in diversi programmi televisivi del settore turistico e gastronomico.
Abbiamo collaborato con il magazine "Jamie" dello chef e showman inglese Jamie Oliver, per la realizzazione di un articolo sulla cucina catanese. L'articolo termina con speciali ringraziamenti a Marco.
Un altro successo mediatico internazionale, oltre a diverse menzioni sul The Guardian, il National Geographic, Vanity Fair, The Traveller, è decisamente la partecipazione al programma televisivo City Bakes in onda su Food Network. Nell'episodio dedicato a Palermo, Marco compare come cicerone della cucina di strada siciliana.
La collaborazione si è inoltre estesa offrendo servizi di pianificazione e logistica per le riprese.
Non solo estero! Siamo comparsi anche nei programmi Rai "sereno variabile", "uno mattina" e Rai Arte con uno speciale sui mercati di Palermo. Hanno parlato di noi Il Fatto Quodiano, La Repubblica, Bell'Italia e tanti altri magazine!
Cosa offriamo
?️ Guide per comparse televisive
Se cerchi delle comparse per il tuo documentario enogastrnomico, pensa a noi. Siamo orgogliosi di poter contribuire alla promozione delle nostre prelibatezze regionali.
?️ Supporto per realizzazione articoli specializzati
Se sei alla ricerca di esperti locali che ti aiutino nella ricerca di informazioni per il tuo prossimo articolo di viaggio, conta su di noi.
??‍♂️ Fixers
Hai bisogno di contatti per le riprese televisive, chiedi a noi. Ti aiuteremo a realizzare un episodio di successo!