STAY HOME WITH STREATY, FOLLOW US!
We need to stay home to prevent the spreading of Coronavirus contagion. After China and Italy, many other countries around the world are strong preventive measures, such as restrictions on the movement of citizens and shut down of shops. 
Let's remain positive! let's keep smile! You need to stay home? Well, stay home with Streaty!
Follow #stayhomewithstreaty posts and videos on FB and Instagram and Youtube. Let's share some fun tasty moment on the screen, soon we will be able to hug and toast again! You will plan again your trip to Italy and enjoy a Florence street food tour soon!
S.1 Ep.1 Emergency Limoncello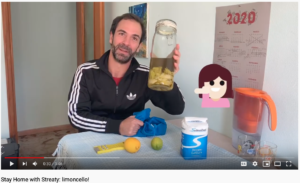 S.1.Ep. 2 Fork rollin'
S.1 Ep.3 Mamma Streaty rocks with ink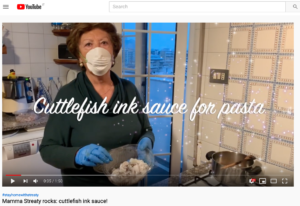 S.1 Ep. 4 Desperate Houseguide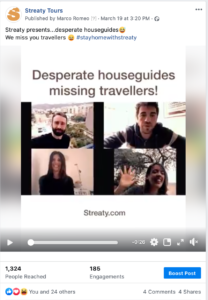 S1. Ep. 5 A Silent Recipe: fava bean omelette